The Building of the Smith Farm
(A work in progress)
In September of 2000, robin and myself purchase 10 acres of rolling hills planted in corn, along with about 4 acres of forest with a creek running through it (total 14 acres). this was just before winter, and in fact still had corn growing on it till november, when the ground froze. We feel we stole the property, as it was not advertised for sale, and we bought it from a woman over 80 years old who was mainly concerned with our intended use of the property, rather than the amount of the sale. This is not to say that she was gullible in any way, just where her priorities were.
This property was bought primarily for my boys, of which I have 4 ranging from seven, to 15 years old. I felt it would provide them with knowledge, experience, work ethics, and skills they could use later in life (and would get them away from the TV and Video games!) shortly after the purchase, my ex- wife took me back to court, and through means which I consider less than honorable, took custody of two of the boys over a year after she left us. This was unfortunate, but I do get visitation, and they do enjoy the fun they have there every other weekend. I say this to try to paint a picture of purpose and people surrounding this farm.
Anyway, After the Corn was harvested, in the spring we planted 10 acres of hay (grass and alfalfa) which we have baled to feed our horses. We have 3 horses, and are looking at a large draft horse for me (I am a heavy load), along with a beautiful carriage to pull. I digress... In may construction started on a 60' by 80' barn, 16' tall, and it was completed in early June. One side of this barn was left partially unfinished so that Robin and Myself can build a 18' by 80' addition onto the barn for horse stalls and a hay loft.


This is the barn during construction. The sections of wooden walls along the bottom are the beginnings of the stall walls.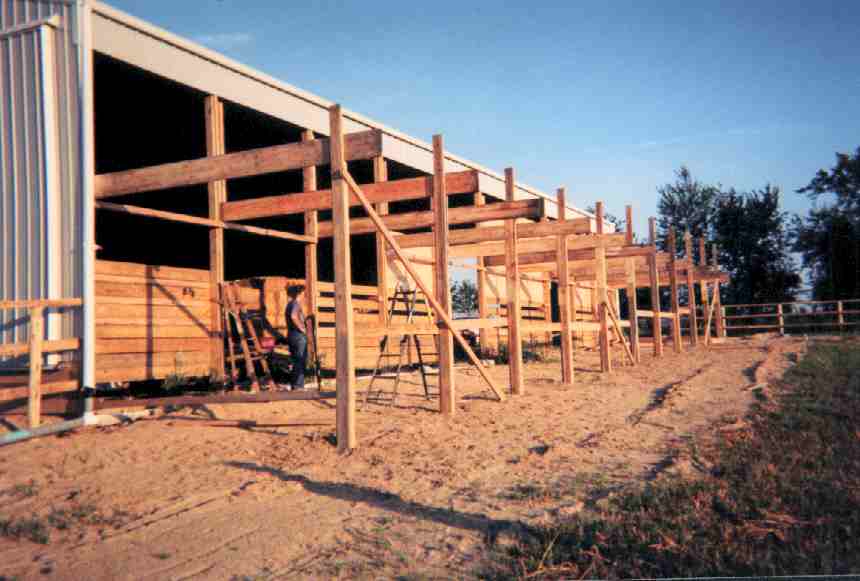 Building the addition for the stalls, total size is 18 feet by 80 feet. The 2 x 12 beams will support the second floor, which will be the hay loft and storage. The hay is coming along good, and has been baled once already. I brought is sand to put into the barn as the soil gets to muddy to work in after a rain.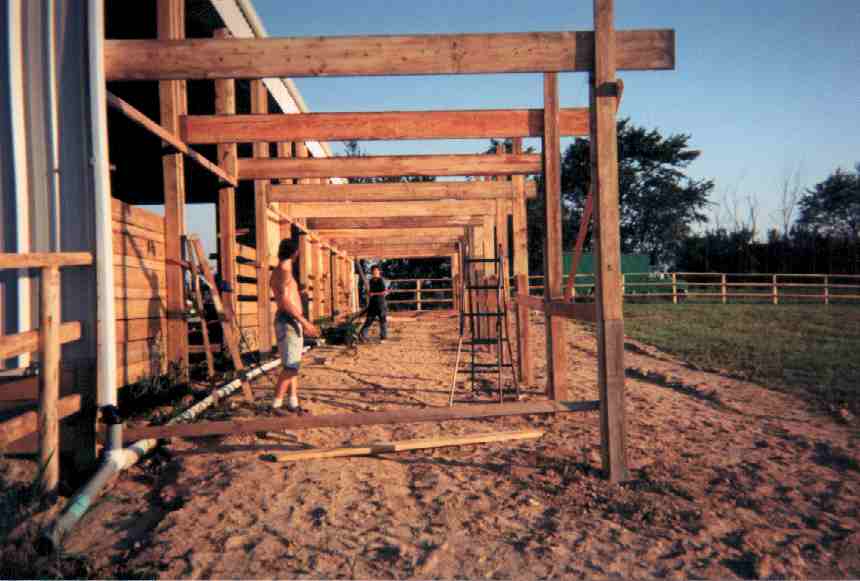 another picture of the addition. Notice the drain pipe I installed in front of the stalls that the rain gutters and any other water drain into. Helping us is my ex Brother in Law, a good kid and good worker.

hay loft with first roof beam up.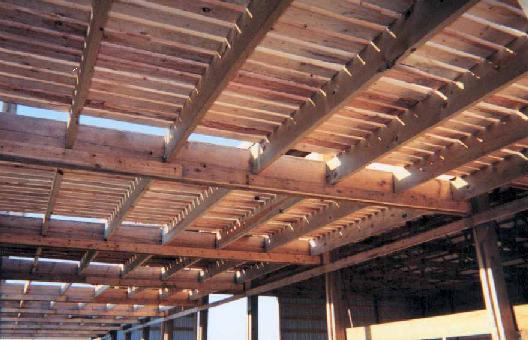 view from under the hay loft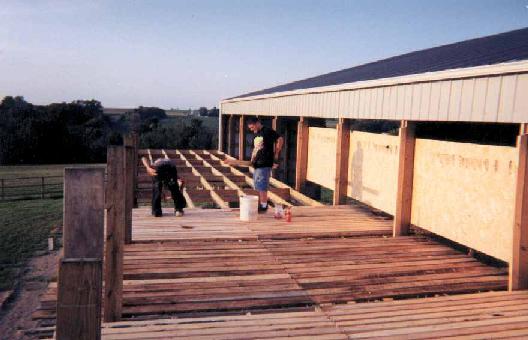 Scotty and Jeremy putting down the floor of the hay loft.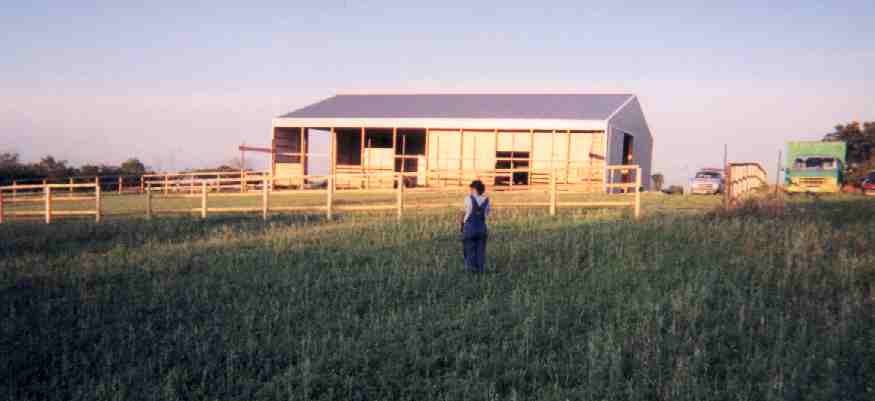 A picture of the barn, from further back, along with beautiful picture of my wife's backside. The fenced in pen measures 100 by 160 feet, and is made entirely of treated post and rails, and put together with 4 inch Lag bolts. This picture also includes, from the left, the Green Booger (A 1976 Ford Box Van) and the Gray Ghost (1987 Voyager, always in a cloud of smoke)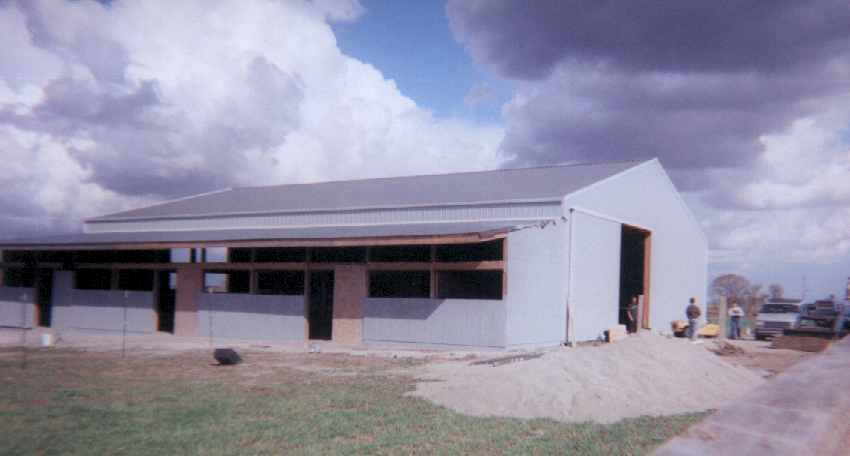 10/21/01, Painted! Still need to put up window panels (done 11/3/01), the siding above the windows, and the dutch doors (6 in all)

More to Come
My home page